Yesterday was a strange day. After playing football & eating , Spent the entire night to read Pride and Prejudice. I read this book and see the film. But my favorite book of Jane austenis 'Persuasion', 2005 film is too short, but Mr. Darcy and Lizzy didkiss at the end of the 2005 film.
Argument
Elizabeth: Sir, I appreciate the struggle you have been through,and I am very sorry to have caused you pain. It was unconsciouslydone.Darcy: Is this your reply?Elizabeth: Yes, sir.Darcy: Are you laughing at me?Elizabeth: No.Darcy: Are you rejecting me?Elizabeth: I'm sure the feelings which hindered your regard willhelp you overcome it.
Background Sound
Forgive me, madam, for taking up so much of your time.
Happy ending
– I couldn't sleep.- Nor I. My aunt…-Yes, she was here.
-How can I ever make amends for such behaviour?
-After what you've done for Lydia and, I suspect, for Jane, it is I who should be makingamends.
-You must know. Surely you must know it was all for you.
You aretoo generous to trifle with me.
You spoke with my aunt last nightand it has taught me to hope as I'd scarcely allowed myself before.
If your feelings are still what they were last April, tell me so at once.
My affections and wishes have not changed.
But one word from you will silence me forever.
lf, however,your feelings have changed……
I would have to tell you, you have bewitched me, body and soul,
and I love…I love… I love you.
I never wish to be parted from you from this day on.-Well,
then.Your hands are cold.
I am willing to like Mr. Darcy, as you become part of my life.
---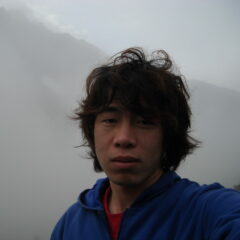 我是王岩,2010年为了扩展自己的事业,我成立了一家互联网公司:上海岩创网络科技有限公司,2011年加入宏路数据任技术总监,2017年成立动乂岩数据技术有限公司同时兼任动点科技CTO。现在我正在搭建团队,在微信生态和企业服务领域进行探索。我的联系方式是:手机:13918304704 微信: harriewang QQ:13689186 欢迎大家跟我交流和讨论。
All author posts