Have Initiatives
Part I PPP
1. Progress:

1) Maximum new website. (Online)
My coding assignments started with Maximum internal projects. The first one is the website of Maximum. But I didn't only want a website. When I was writing the code, I decided to create a content management framework at first. 'The beginning is the most important part of the work', said Plato.

2) CRM && OT form (Online)
It is a small project. We have front-end and back-end coding tasks.

4) Laureate (Phase I and Phase II finished. Phase III now.)
I feel that I didn't work hard enough half year ago for a period of one to two weeks. I thought that there was enough time to complete. Fortunately, you reminded me about that. I tried to fix it and make me more assertive after I realized this.

This is the most important project for me this year. Anyone using this system ability will be able to build a site very easily. They will be able to

– make level 1 and level 2 navigation, use drag and drop to change order
– produce HTML pages that can access any web based application
– change skin for every websites
– configure site processor, duplicate and delete it easily
– create form. config form processor, form designer, build pre-questions, banner tool, duplicate and delete
– control which site visitor to visit via domain, IP and tracking code.
But there are still few shortcomings when I checked the code and project.

5) AkzoNobel
This project used 3 weeks time. 70 percent completions in the first week while writing special feature and changing templates in the second week. At the same time, content editors started to complete copy. In the final week of the project, there were only small changes.

We have a model website, simple and easy to change. Everyone have more than ever before. The next project will use less time to complete. It will only be copying code and changing basic templates and content entry.

3) Other projects

To be added.
2. Plan:
1) Phase III of Laureate (20% completed.)
2) PBH
PBH is a Content Management Framework. This is somewhat different from a Content Management System (or CMS) in that it is by nature geared more towards configurability and customization. This project is called PBH because it is Powered By Harrie.
When install PBH, these modules are automatically installed. For instance:
2.1) Some core modules are enabled by default and PBH is unable to function without them.
2.2) User management and access control.
2.3) Navigation. Change order, only drag and drop.
2.4) Content.
User can further extend the features and functionality of PBH by using other modules.

3) Maintain our existing website.
3. Problems:
1) If we have more clients, whether there is a time in accordance with the original plan.
2)


Part II Requirement specification for PBH
Remarks
1. PPP is "Progress, Plan, Problems". I suggest to send mail to boss every Monday.
Clear that the current process of the project, the plan this week, where the problem lies.

2. Tracking module is a module built to help small to medium sized companies create a faster, simpler, and more effective hiring process.

---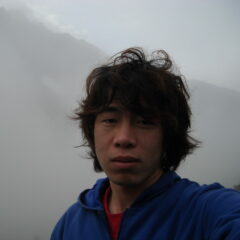 我是王岩,2010年为了扩展自己的事业,我成立了一家互联网公司:上海岩创网络科技有限公司,2011年加入宏路数据任技术总监,2017年成立动乂岩数据技术有限公司同时兼任动点科技CTO。现在我正在搭建团队,在微信生态和企业服务领域进行探索。我的联系方式是:手机:13918304704 微信: harriewang QQ:13689186 欢迎大家跟我交流和讨论。
All author posts